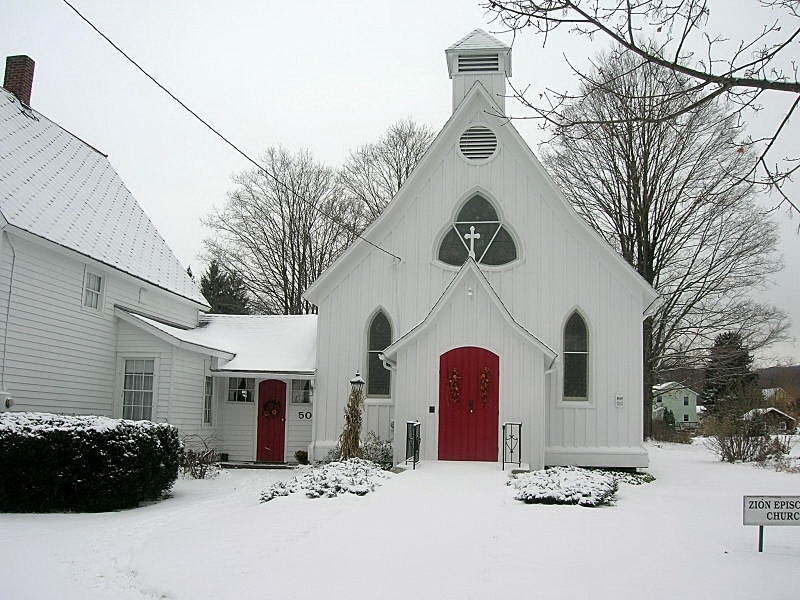 January 9, 2022
Zion's Vestry has been following the forecast for Sunday, 01/09/22, and they are still predicting mixed precipitation which will result in hazardous road conditions.
We have made the decision to cancel our 10am service to ensure the safety of everyone.
We look forward to seeing you all on January16th.
Regular worship is on Sundays at 10:00 AM
Service of the Holy Eucharist
with Rev. Geoff Doolittle
---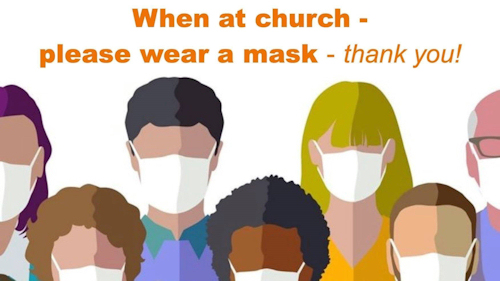 In the midst of the Covid Pandemic, Zion, in coordination with the Diocese of Central NY, is taking proactive steps to keep all worshipers safe, both the vaccinated and the unvaccinated. As such, please practice social distancing of 3 feet with those not in your family unit, and wear a mask during the service, especially while singing and while coming to the altar for Communion.
Disposable masks are available at the back of the church should you need one.
Thank you for keeping all of us safe!
---
Fr. Geoff's Pastoral Message
March 2020
My brothers and sisters in Christ. Today we face a challenge together like one many of us have not known in our lifetimes. Where this all goes, we cannot know yet. Are we over prepared? Are we under-prepared? I don't know. What I do know is that this is not a test. Literally. This is not a test. God is not testing our faith with a plague. God is not punishing us for something we did, or something we failed to do. This virus is a natural disaster, not God's wrath against us. Let's take that "guilt and blame" part out of the equation and take a breath.
This is going to be a challenge. There is going to be loss. There will be change happening that we don't like. When the dust settles, we will be changed. Changed as Americans. Changed as human beings. Changed as people of faith. And humanity will either sink in isolation or swim together.
We are at a singular time in our history as post-modern Christians. This is not about what party we belong to, or what gender we are, or what color our skin is, or where we were born, or what religion we practice. This is about human suffering; humans suffering; our brothers and sisters suffering and how we as the people of God respond to that suffering. How will we respond to the challenges before us? Will we respond with courage, or will we let fear rule the day? Will we find the wisdom to understand that when one of us suffers we all suffer? Can we see a victim but be blind to assigning blame? Can we respond with love not only to those we care about, but also to those we care little about, those we dislike, those who have done us wrong, those we hate? Do we understand that Grace is love given without strings, without merit, without coercion, without blame, without counting the cost – this is the love Jesus modeled for us – this is the love we must embody now.
The Good News is that the world is not ending. God still loves us. We still love one another. Jesus is still risen. Some of the greatest acts of human kindness and charity and healing and love come during our darkest hours, as human beings, as Americans, and especially as people of faith.
God has faith in us. We must have faith in ourselves. We will persevere. God bless you and keep you, now and always.
Fr. Geoff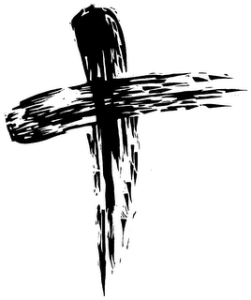 Click here for the Lessons appointed for each Sunday
The Lectionary Page ​
The above link takes you to the Readings that we share each Sunday; The Old Testament reading, the Psalm that we read responsively, and the New Testament reading followed by the Gospel that Fr. Geoff reads. You may want to share them with your family at 10:00 am Sunday mornings (or whatever works for you) even following the readings with "The Word of the Lord"
---
Check out our EVENTS page to see what is canceled and what may still be happening.
SAVE THE DATES!
Zion takes a turn providing Friday night refreshments for the Windsor Band Concert series each summer!
We'll serve our famous Brownie Sundaes beginning at 6:00 PM.
Stay tuned for more info about this year's concerts.
Zion's parishioners also host a Fly-in Breakfast (or two) each summer at White Birch Airfield in Hancock, NY.
We serve from 8:00 am-12:00 pm on a Sunday morning and everyone helps.
For this reason, we forego our Church service at Zion on this date
We'll post the date(s) as soon as we're notified by the airport.
White Birch Airfield
Exit 84 off 17/86 East.
Here are directions:
https://goo.gl/maps/nw683aHxuwCspvWx9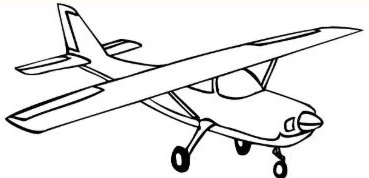 ---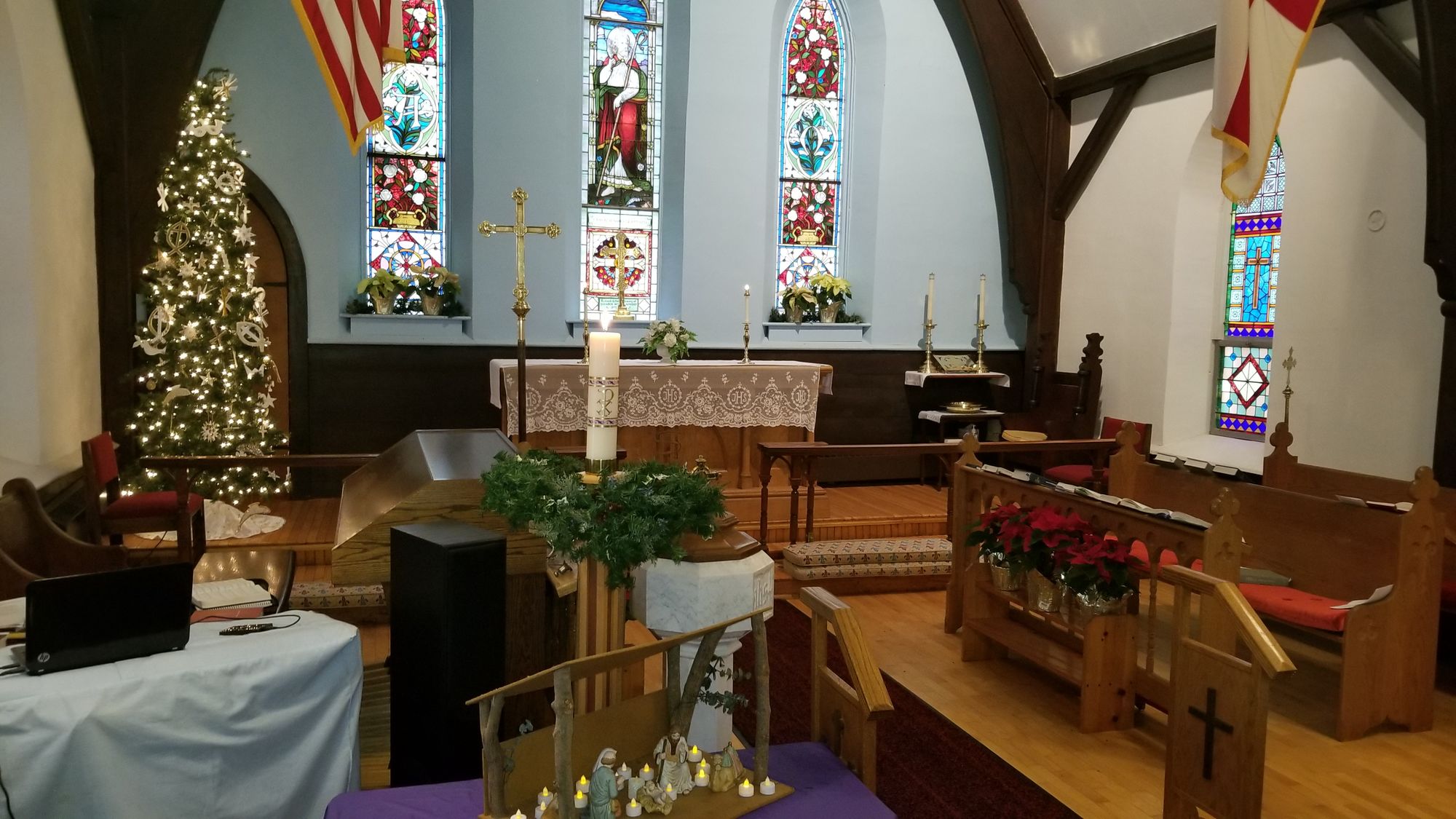 Blessing of the Animals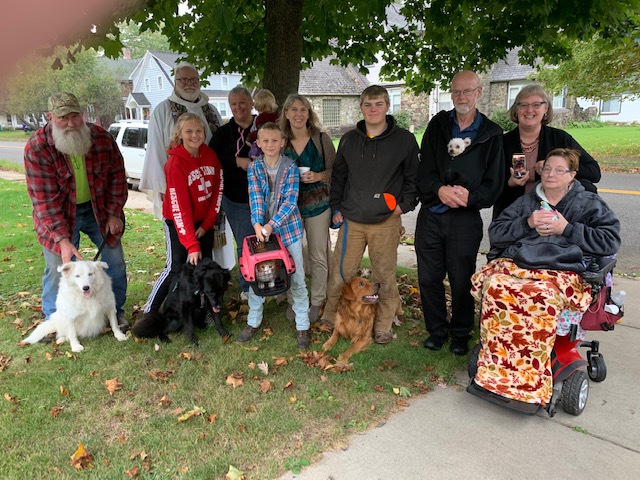 Click here for more info about Zion's events!
---
Do not neglect to show hospitality to strangers,
for thereby some have entertained angels unawares.
Hebrews 13:2
---
Thank you to all who shop through Zion's "Amazon Smile" link!
With every purchase made using our special code (below) we receive donations from Amazon.com
which we can then use to further our missions in the community and in the world.
Click here and shop!
http://smile.amazon.com/ch/15-0626457

Everybody loves a Baptism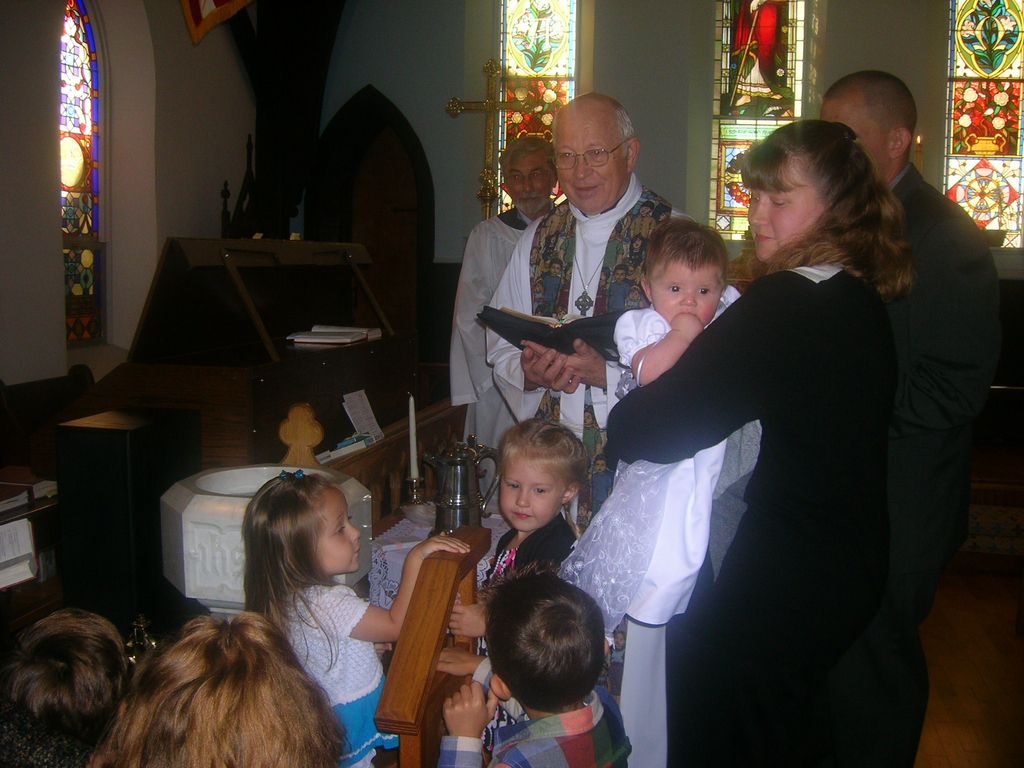 Flowering of the Cross on Trinity Sunday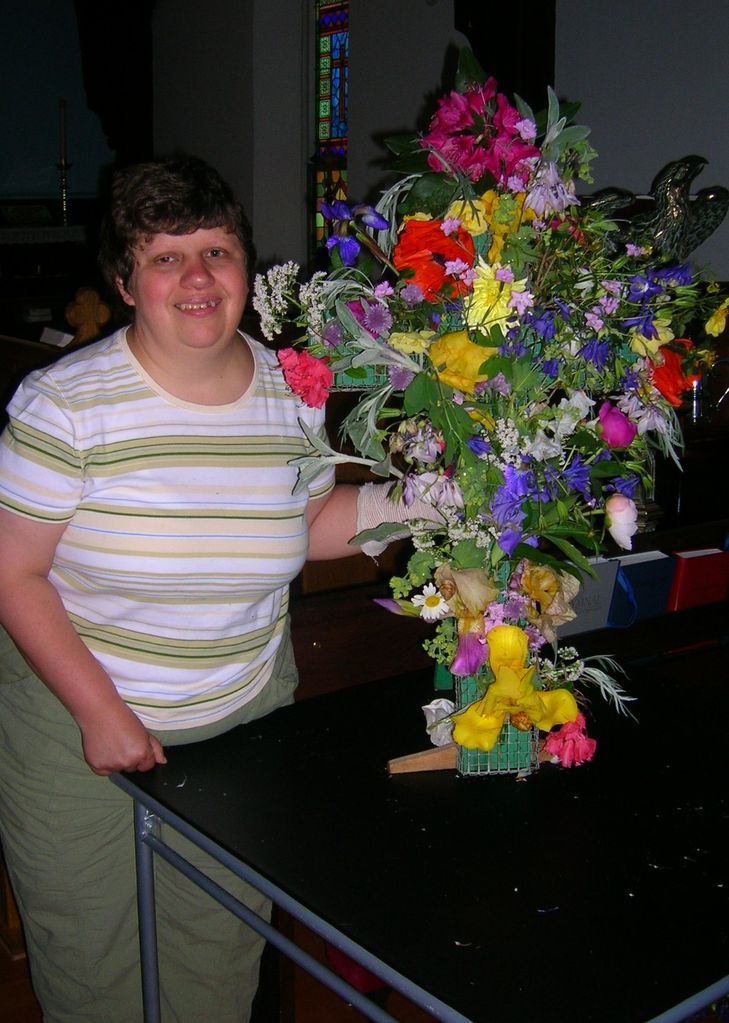 Some of our Acolytes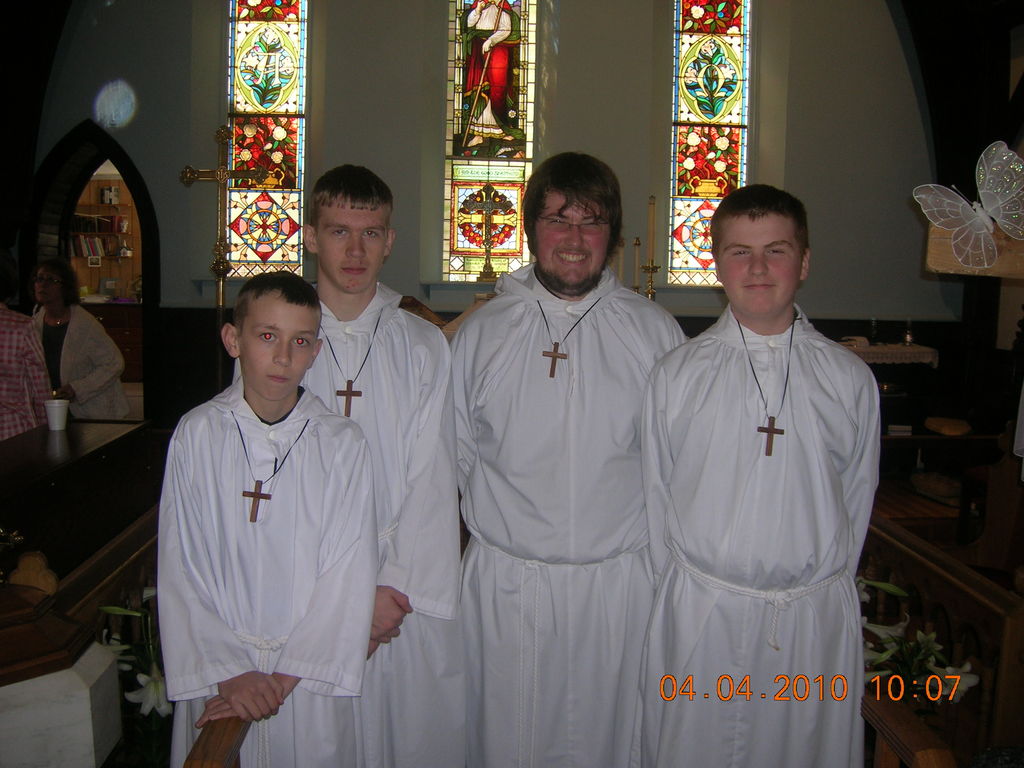 We love to cook together at Zion!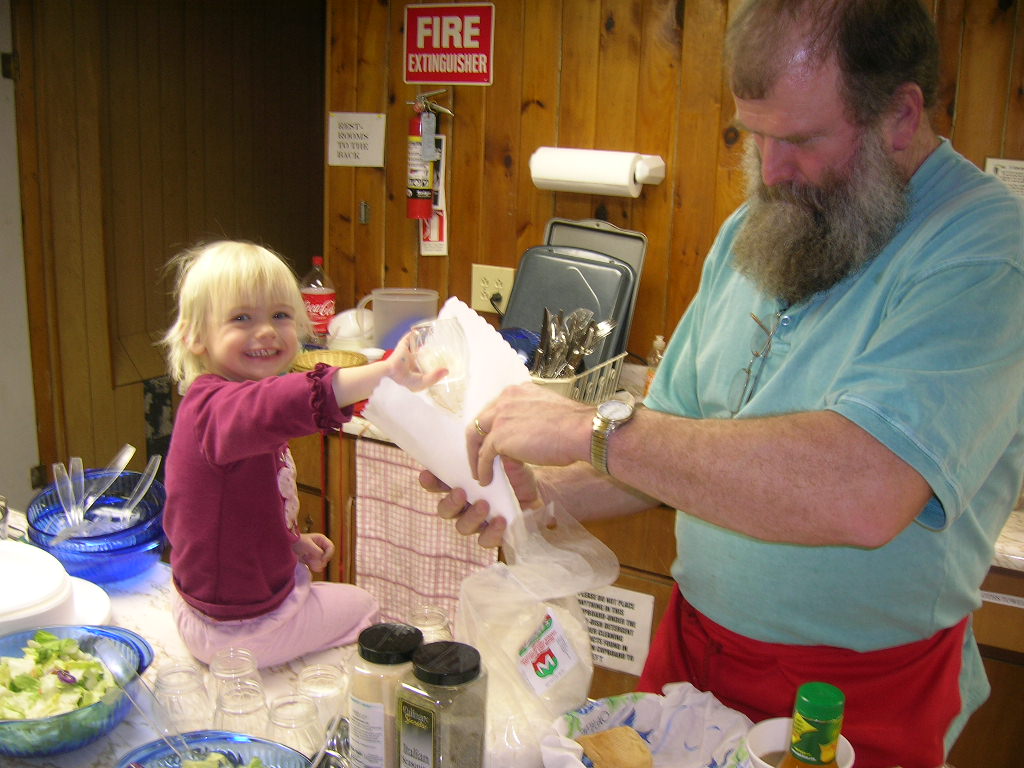 Zion Episcopal Church
50 Chapel Street,
PO Box 85
Windsor
,
NY
13865
(607) 693-1805